stop the constant hustle
START GENERATING MORE:
TRAFFIC | LEADS | CONVERSIONS | REVENUE
We help financial Brands Generate Real Business by Dominating Google – One Block at a time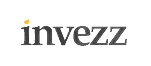 sEO STRATEGIES FOR FINANCIAL BLOGGERS
INTRODUCING… BUILDING BLOCKS
The Content Take Off Methodology
Affordable
Transparent Pricing
Quick Turnaround time
Clear scope of work
No more expensive tools
No empty traffic
No monthly "retainer"
Level Up Your Financial Blogging Business
Don't waste any more time trying to apply general blogging strategies for your finance blog. Take advantage of my over 15 years of financial experience and SEO blogging knowledge to grow your business today!
How I Help You Succeed…in your financial blogging
Anyone can say something about finance. Anyone can write about finance. Only a select few can have a successful financial blogging business. Let me help you be one of them!
Why?
I have 3 personal finance blogs. They ranked on page one of Google for their target keywords within the first 3 months. I also work with hundreds of personal finance bloggers.
The key to a successful blog is excellent content. Writing the best content will help you level up your blog from a hobby to a business.
I offer a better way and more affordable SEO packages by allowing you an opportunity to test our services while minimizing risk. I batch your work in smaller "building blocks" and can complete 12 months of SEO work in as little as 3 months.
AFFORDABLE SEO SERVICES
BETTER ROI.
Built for brands that prioritize leads, conversions, and revenue, over empty traffic.
BLOCK 1: KEYWORD RESEARCH
For those who need a realistic content strategy to increase their organic traffic and grab their spot in the rankings.
Keyword Gap Analysis against your top three competitors
Get a roadmap of 50+ primary keywords to target in your content

Investment: $100
Duration: 1 Week

CONTENT AUDIT & KEYWORD ANALYSIS
For those who are not seeing the kind of traction from Google they expected and would like a one-time swift content audit and find new keywords.
Content audit to uncover potential within existing content
Keyword research to find new opportunities
Top 5 competitor analysis to see where you stand and how to outperform them
Technical SEO to find roadblocks (for smaller sites)
Upto 50 analysed keywords
Inquire for customised pricing

Investment: $1500 to $2500
Duration: 2 – 3 Weeks

BLOCK 3: CONTENT BRIEFING
Custom SEO-powered 'Google approved' outlines to crafting comprehensive content with ease.
Keyword mapping & content calendar
Detailed content briefing to guide content writing
Content Optimization (On-Page SEO)
Content Updates
50 content briefs ready to write
Inquire for customised pricing

Investment: $1500 to $2500
Duration: 2 – 3 Weeks

BLOCK 4: CONTENT WRITING & OPTIMIZATION
Build authority with effective content written by trusted finance experts and infused with SEO-proven strategies.
In-depth research to find new and valuable information
Apply SEO structure that Google and your readers will love
Content Optimization (On-Page SEO)
Content updates- improve your existing content with a strategic SEO approach
Inquire for customised pricing

Investment: Per article pricing.
(Articles vary based on length and type i.e. basic, expert, authority etc.)
Duration: 1 -2 Weeks

Numbers Don't Lie
(Imagine that!) That's why we are showing you the results.
Business Blog
Content Takeoff increased clicks by 305% and impressions by 798% in 6 months. The monthly page views increased by 104% going from zero to 1843 per month in 6 months.
Main strategy: Targeting bottom-of-the-funnel keywords with high buyer intent.
Personal Finance Blog
A personal finance blog increased clicks by 219% and impressions by 171% in JUST six months. The blog also increased its monthly pageviews by 67.19%, going from 11,319 to 18,924 monthly in six months!
Financial Advisor and CPA
A financial Advisor closed 2 leads worth $20K within 6 months of working with me. My key inputs were; – reviewing existing SEO, setting up and optimizing Google Business pages, backlinking audit and optimization, and new keyword research to increase exposure and drive targeted traffic.
Personal Finance Blog (Credit Niche)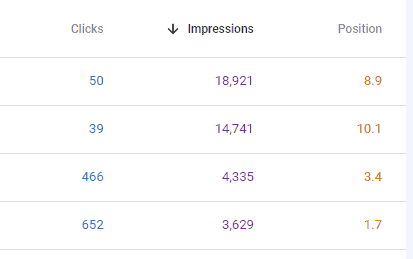 "Ranked on page one of Google for primary keywords in 3 months"
A personal finance blog achieved this target with lightning speed.
No social media or email lists. I applied our special keyword research method and competitor analysis. (and we can do the same for you!)
Get Valuable Content Insights
We'll help you gain data insights from your website traffic.